Made With Love Global Charitable Recycling Initiative
Posted on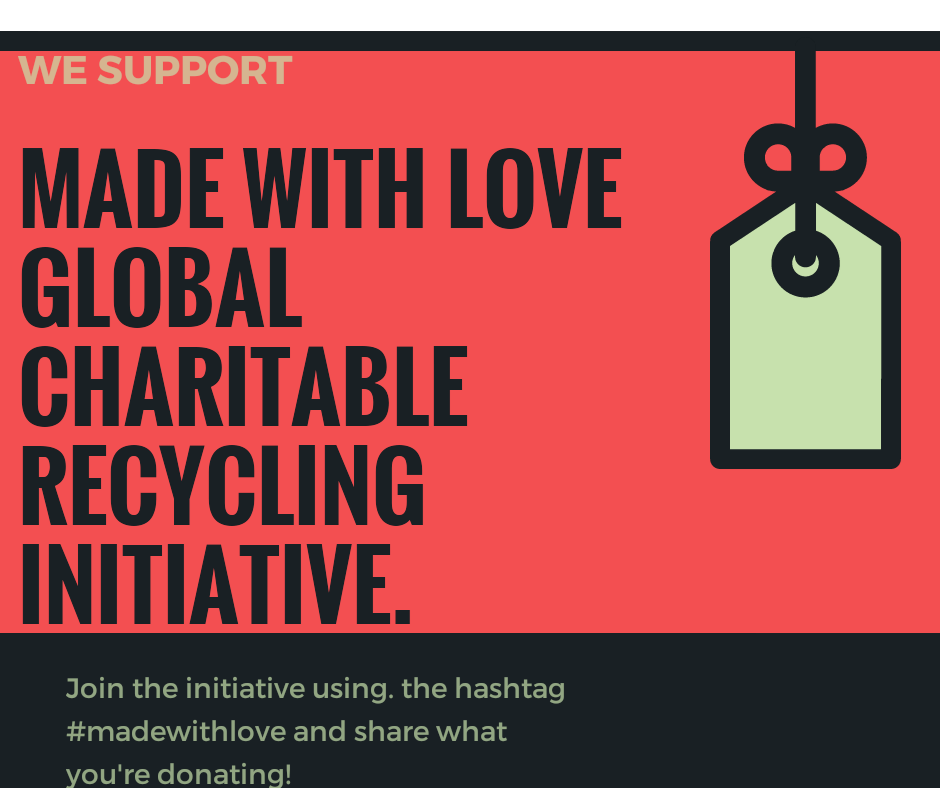 Made With Love is launching as a global charitable recycling initiative to support the fashion industry to reduce it's negative environmental impact and help people in need around the world. Around 1/3 of textiles discarded annually are good quality clothing items which
could be reused. By donating surplus products and excess stock, manufacturers, brands and retailers can have a positive impact on the statistics.
The first partner charity to this initiative to be announced is Dress For Success which empowers women across the world to achieve economic independence
through their employment 'suiting programs'. These aim to provide disadvantaged women with professional interview and work attire. Made With Love are also supporting NGOs working at refugee camps in Greece who urgently require clothing for children aged 5 and under. According to Lauraine Velez from the NGO, Lighthouse Relief: "The children in Ritsona camp, one of the camps where we work, could really use these items. Since the camp has been set up in a former military compound, there is little shelter from the elements and the children get sick often."
Developed in partnership with Certified Made in the UK, Made With Love will be
an ongoing initiative and many more partner charities will be announced soon.
Co-founder, Debbie Moorhouse says "This is an opportunity for brands and the fashion industry to be a force for good and collectively make a difference while also improving sustainability."
Businesses and individuals can join
the initiative by contacting us through the Made in the UK- Clothing, Fashion
& Accessories Initiative website and we will match your donations with our
partner charities.